I wish I could take yaoi seriously instead of laughing hysterically at it the entire time. Yaoi is SRS BZNS. Then again, if I took it more seriously, would that make me a bigger tool than I am now? I know, always putting out the tough questions.

God, why am I such a postwhore tonight? (This is the Yugi Yamada OAV I was like seizing over in the prev. post, btw. Called Close the Last Door, whatever the hell that means.)

Spoilers! And I guess some of these are NSFW? Nothing really terrible, but I don't think I'd want to be caught at work seeing this. (Of course, I work at a preschool, so yes.) Wow, I've never had to give my entries a warning before. I'M GOING TOTALLY HARDCORE GUYS.



TEARS DON'T FALL THAT QUICKLY. Nor do they glitter in the subtle warm hues of a hotel room light, but I think we can let this one go.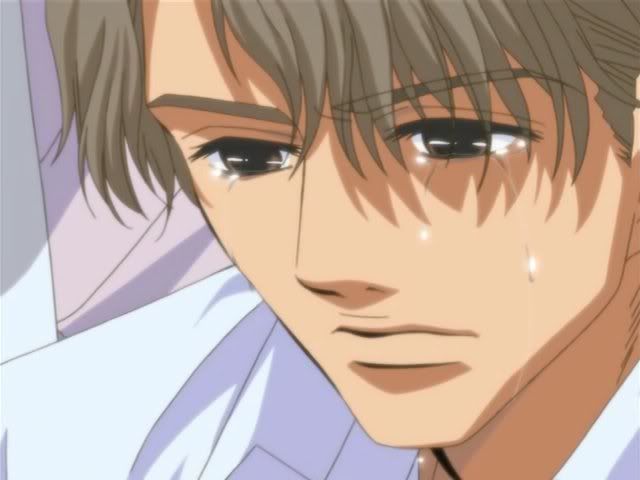 Warp Speed!
LOL THE ONE GUY JUST LEFT HIS ROOM BEFORE SEXING UP SOME CHICK TO MAKE OUT WITH THE OTHER GUY IN FRONT OF THE ELEVATOR.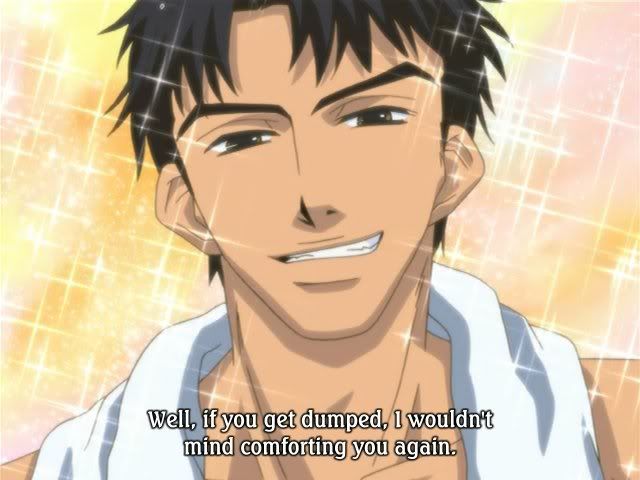 Arrogant dick. (My favorite for sure.)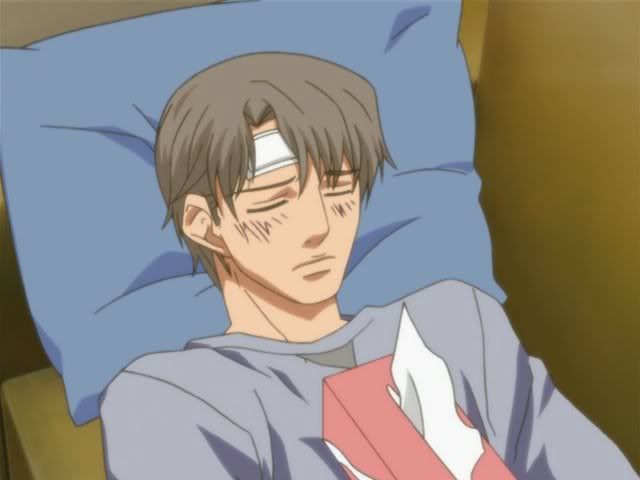 The Japanese can't be out in the rain for more than 60 seconds without getting a crippling fever, did you know?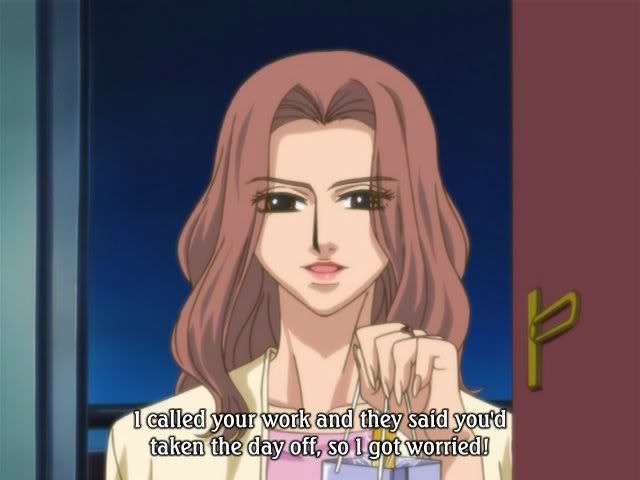 Women exist in the real world, too! Congratulations, Close the Last Door, for not sucking so hard!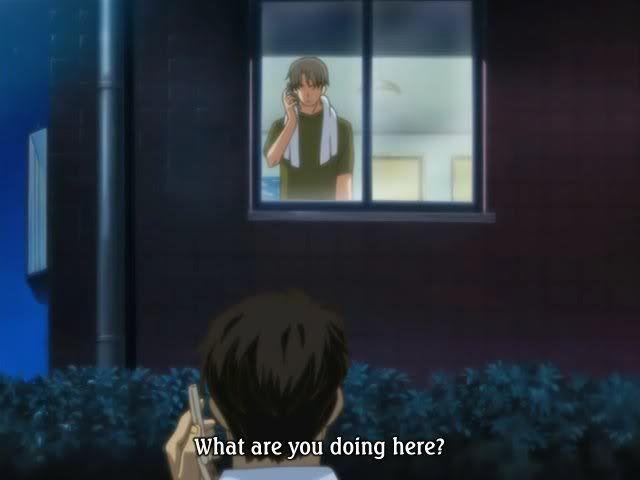 CAN YOU
FEEL
THE ROMANCE?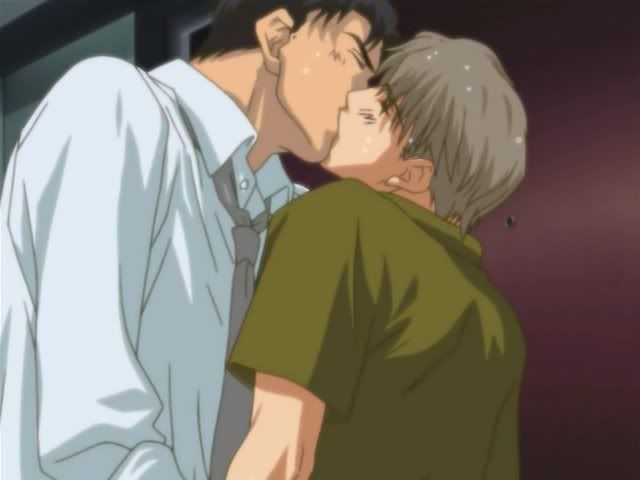 Immediately followed by a handjob. Hey, they tried. Cracked my shit up though, because they kept just reusing like two shots. Plus the guy playing the handjobee is Kenichi Suzumura, aka Kamui. And we all know how I feel about that. (Er, do we?)

I dunno, then it sort of ends. Now that I think about it, I left out enormous chunks of the plot (...actually, all of it.) So you decide whether or not it's spoilery.



Now if you'll excuse me, I have a date with Oofuri eps 11 & 12.